You may recognise the name Dyson as the innovative brand of Vacuum cleaners, air purifying fans, hairdryers and more home appliances…and now the man behind the brand, James Dyson has published a book.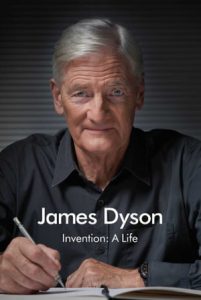 It's called "Invention: A life" and it's the story of Dyson's journey to developing many of the products and technologies we see today like the Cyclonic vacuum cleaner.

Along with the successes, the book also looks at some of the technical innovations that were a commercial failure like the Dyson Electric car and Covid-19 Ventilator.
It's suggested this book could be a good read and an inspiration for the innovators and inventors of the future.
James Dyson will also be donating his proceeds from the book to charities chosen by Dyson people around the world. In Australia, it is currently Australian Childhood Foundation.