If you're not using your wireless earbud headphones for music, you're using them for voice calling.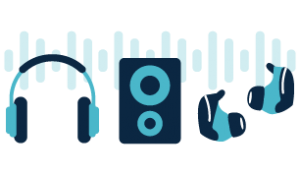 That's one of the findings from the 2020 Qualcomm state of sound report and perhaps one of the reason's Jabra has focused on call clarity with its new Elite 7 Pro earbuds.

While these premium earbuds are great for music listening, Jabra has introduced new multi-sensor voice technology for great voice call clarity, even in very noisy environments.
They've done this using a bone conduction sensor and four microphones combined with intelligent algorithms.
The Elite 7 Pro are also Jabra's smallest earbuds to date.
Elite 7 Pro key features and specifications: 
Jabra MultiSensor VoiceTM for professional-grade audio
Adjustable ANC for full immersion
8 hours non-stop play time, 30 hours with case
IP57 rated durability
BT ver. 5.2
Use either earbud & multi-connect (by upgrade)
Alexa built-in, Siri, and Google Assistant* (*Android only)
The Elite 7 Pro is now available in selected retailers at  AU$299
Full details at https://www.jabra.com.au/bluetooth-headsets/jabra-elite-7-pro