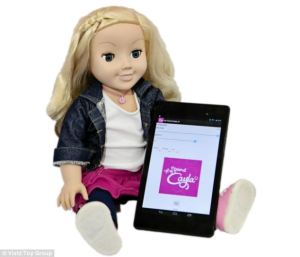 When it comes to talking dolls you don't have to look very far to find one…but this month a  doll is arriving on Australian toy store shelves and thanks to built in connectivity she has quite a bit to say.
The doll is "My Friend Cayla" and offline she can tell stories, talk about herself and play games which may be enough fun for some kids…but when connected to the web via your tablet or smartphone she's a source of information on just about anything.   That's right, s a doll with built in Google…but she's no potty mouth with parental control built in.
My friend Cayla is due to arrive in Australian stores this month for around $129.
I