Today is International Dog Day.
Now apart from giving your best mate a juicy bone…there's also some useful technology to help you look after best mate.
The Telstra Locator is a tracker that can be fitted to a dog collar …and makes them easy to find using an app on your smartphone.    Ideally you'll have a well fenced yard for your Doggie friend, however in the event they manage to get out this can help resolve the case of the missing Dog easily.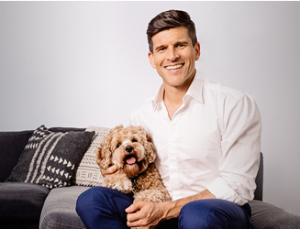 If your dog is indoors all day, consider a subscription to audible – they've curated a list of audio books especially for dogs to enjoy while you're not home.

Audible for Dogs was inspired by an independent study by Hartpury College in the UK. The study suggests listening to audiobooks can positively influence kenneled dogs' behaviour, spending less time alert and more time resting compared to other audio influences like music (Hartpury University Centre, Department of Animal and Land Sciences, The effects of audiobooks on the behaviour of dogs at rehoming kennels, Nov 2015).
https://www.audible.com.au/ep/audiobooks_for_dogs