Many people who are fortunate enough to have jobs that can be done remotely have scrambled over the past couple of weeks to ensure their 'home office' is up for the last.  If for you this has included installing software just make sure you are aware of exactly what you are installing.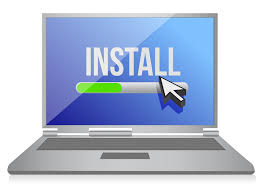 A good starting point is to stick to programs by reputable companies, downloaded from their known website rather than an unknon 3rd party page.
Next, monitor the installation process and  be sure to read the fine print and options carefully.
Why? Well depending on the program and it's origin you may actually end up installing things you don't want, including browser addons that change the default search engine or that create advertising pop up windows…or possibly even load malicious softare on your computer.
If you want to be across exactly what's being installed always choose the custom install option for windows programs where you can ensure only the program you want – without extras, is installed.