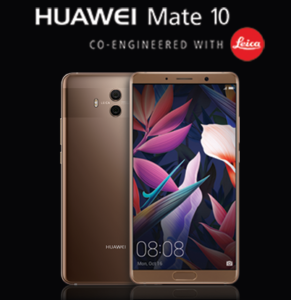 You don't need to spend over $1000 to get a great smartphone.

While the latest Apple, Samsung and Google devices are attractive options, if you don't want to or simply can't justify spending 1500 or more dollars, the latest Smartphone from Huawei is perfect.
I'm talking about Huawei's Mate 10.
With a 5.9inch display you get just a little more screen than the iPhone 10, plus the 4000 mAh battery should take away your fear of running out of power in a day, even with heavy use.
The camera also rates a mention for its object recognition sensor that makes taking great photos even easier with great results.
Priced at just under $900 the Huawei Mate 10 is one of the better Big Screen smartphones that offer great performance without the premium price tag.   Get more info at http://consumer.huawei.com/en/phones/mate10/