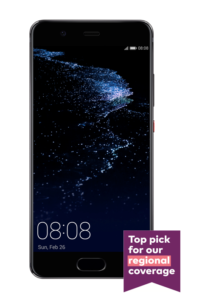 If you live in a location where getting a good mobile signal can be tricky then your choice of smartphone can also impact the quality of service.
If you're with Telstra you'll want to look out for devices that have blue tick certification.  Optus has also identified the best devices for regional coverage and the latest to gain this badge is the Huawei P10 smartphone.
Other handsets that Optus rates for a better experience in regional areas include the Huawei mate 9, Samsung Galaxy S7 and S8 plus Apple iPhone 6 plus…but not the iphone 7 or iplus.
You'll find more information on recommended smartphones for regional areas from Optust at: http://www.optus.com.au/about/network/regional-coverage