How has the way we use the internet changed over the past year?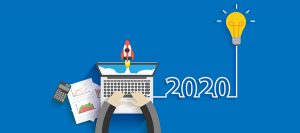 New data from Hootsuite and We Are Social reveals the impact that COVID-19 had on the digital habits of Australians.

Surprisingly we still like email.  With all the communications options available, Aussie's are sticking with the classics, with almost 85.5 of us sending email over the past month…higher than the global average.
Using voice commands and search on mobile devices isn't big here with only 35.3 percent of Australian internet users aged 16-64 using these features, behind the world average of 46.7 percent…but as you may expect online shopping is booming with 76% of Aussies have bought something online in the past month.
You'll find more great reading on this topic by diving into We Are Social's Digital 2021 Australia report.