Setting up a connected home security system is easier and more affordable than ever, but where do you start?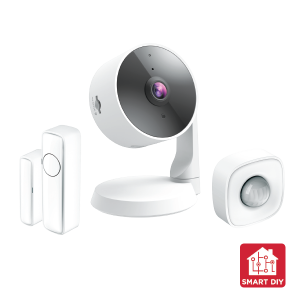 I've been testing out D-Link's new Smart DIY security bundle.  It includes a HD Wi-Fi Camera, door and window sensor and a motion sensor…all of which can be monitored and controlled from wherever you happen to be.
The camera offers 151° views and the built in AI can ensure you only get motion detection alerts that matter…you can even set up individual person detection.   The built in smart home hub also means that you can trigger events on other d-link cameras and smart plugs.
D-link's Smart DIY security bundle is priced at 299 dollars.