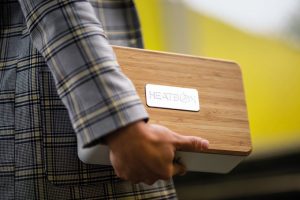 Among a cluster of Dutch companies at CES in Las Vegas this week I found a company who have spent the past two years developing a self-heating lunchbox.  I spoke with Amit Jaura from Heatbox to find out more.
Listen below, then watch the video.
…and here's their promo video.