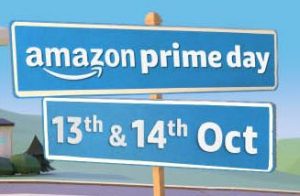 Amazon's massive annual shopping event is on right now and while you can buy just about anything on Amazon, there are some great tech deals worth taking advantage of until October 15.
Here are some of the top discounts at www.amazon.com.au you may like to jump on while they last.
Smart Speakers and Screens
Save $100 off RRP on Echo Show 8
Save 39% off RRP on Echo Show 5
Save 57% off RRP on Echo Dot (3rd Gen)
Save 34% off RRP on Echo Show (2nd Gen)
Save 36% off RRP on select Bose Soundbar 700.
Save 40% RRP on Echo Dot with Clock (Think about this one for the kids bedrooms!)
Save 50% off RRP on Echo Sub
Save 33% off RRP on Echo Link
Camera magic
Save up to 40% on select Panasonic Cameras.
Save up to 26% on select NIKON Cameras.
Save 17% pm Nikon Coolpix Cameras
Save up to 20% on select Reolink cameras
Save 30% off Reolink Argus 2 Rechargeable Battery-Powered Outdoor Wireless Security Camera
Set up your home cinema
Up to 50% off on select DVDs / Blu-Rays.
Up to 25% off selected 2020 Movie Releases and 4K Movies on DVDs / Blu-Rays
For Working from home 
Save 30% off select Lenovo Laptops.
Save up to $80 off RRP on Kindle Paperwhite
Great Gadgets
Save 24% off select Samsung Galaxy Note 20.
Great savings on select Fitbit Versa 2 starting from $199
Save 25% on select Ticwatch products
Save 20% off RRP on HUAWEI Watch Fit
Save 25% off Olympus OM-D E-M10 Mark III Camera
Save 44% off RRP on HUAWEI Watch GT 2e
 Video Games
Prime members can get a select Nintendo Switch Console (Neon Blue/Red) and a select Nintendo Minecraft Game for $409. [Current Nintendo Switch Console price is $448 and Current Minecraft Game is $34, therefore total saving is $74]
PlayStation 4 Pro 1TB Console Black for $399 (sold by Amazon AU only). Save 28% off RRP. Limited stock available.
Save up to 51% off RRP on select PlayStation DualShock 4 Controllers.
The Last of Us Part 2 – PlayStation 4 for $49.97 (sold by Amazon AU only). Save 50% off RRP.
Save 15% off select Playstation 4 video games.
Oculus Rift S PC-Powered VR Gaming Headset for $568 (sold by Amazon AU only). Save $55 off.
As mentioned there's a LOT more than just these deals.  Head over to the Amazon.com.au to find more.