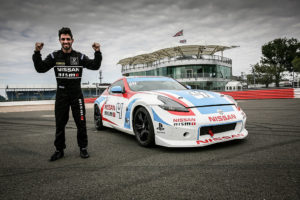 It's been 20 years since the first game in the Gran Turismo series was released on the original playstation console, and today this critically acclaimed racing simulator lands on Playstation 4 for the first time with Gran Turismo Sport.
One of biggest fans of the Gran Turismo games would have to be Matt Simmons.  He's managed to carve out a career for himself in the real world of motorsport, and it all started with a Playstation console.
As an official ambassador for Gran Turismo Sport, Matt was only too happy to talk to me about the game when I spoke to this earlier this week.  Listen below.