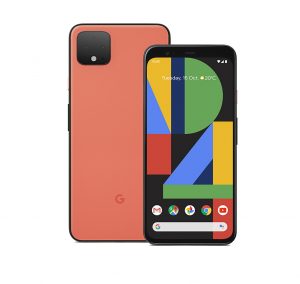 Google's latest smartphone, the Pixel 4 is launching tomorrow, but what exactly does the Pixel 4 offer?
Specifically there's the Pixel 4 (5.7 inch screen) and the Pixel 4XL (6.3 inch screen)
Looking at the Pixel 4 XL, it's a little taller but narrower than it's predecessor but still with a 6.3 inch screen.   Inside we find an upgrade in the processor and memory plus a higher capacity battery…but they've ditched the fingerprint scanner in favour of facial recognition.
The other major upgrade is with the cameras…with a dual camera system on the rear and one front camera…both promising amazing images.
Depending on the model variation (Pixel 4 or 4XL and the storage capacity) a new Pixel 4 costs between just over 1 thousand and 1400 dollars.  Get more info and dig deeper into the new Pixel phones at https://australia.googleblog.com/2019/10/pixel-4-is-here-to-help.html