Google has just launched their first battery-powered home security camera and while they may be a little late to the wireless camera market, it was worth the wait.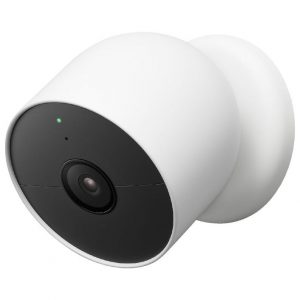 The Google Nest Cam (Battery) can be used indoors or outdoors and has built in intelligent detection that can recognise vehicles and animals as well as people and packages.   We're seeing AI features like this in many cameras now and it's great to have.  From a practical point of view it means the camera won't record video or alert you when a tree sways in the wind or when a chicken walks past (that happens at my place).
Naturally you can view the camera's live feed, talk through the camera, zoom in, and in the event of a Wi-Fi or power outage that takes the camera offline, it will automatically store up to an hour of recorded events in its local memory.

The new Nest Cam (Battery) is priced from 329 dollars for a single camera with bundles of multiple cameras also available.  It's also worth noting that if someone steals your camera, Google has a free theft replacement program.

Get full details at the Google Store.