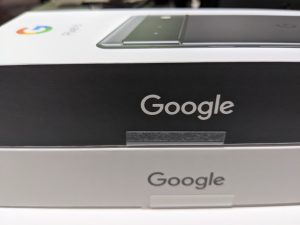 Google has officially launched the next generation of Pixel smartphones, demonstrating a complete redesign and with the Android 12 operating system some new features you'll love.
The Pixel 6 Pro is the new flagship device for Google, with a design inspired by jewellery and luxury watches according to a spokesperson from the Pixel design team.
Here are my initial impressions of the Pixel 6 Pro.
Looks
They've really nailed the 'premium' look and feel.  I can't wait to get this device in a case to keep is protected from any minor bumps and scratches and to grip it better (it's almost too smooth).
Everything looks great on the 6.7inch 120Hz QHD+ display.
Camera
If you love taking photos then this is the device to do it.  The Triple lens rear camera system has a 50MP main sensor and 4 x optical zoom.  There's also some great new editing features like magic eraser to help enhance those great photos you'll be taking.
Features
Arriving with an Android 12 update there are a few nifty features included that the Pixel 6 phones get first.  My favourite is Assistant Voice Typing, giving you the ability to dictate instead of using the on-screen keyboard.