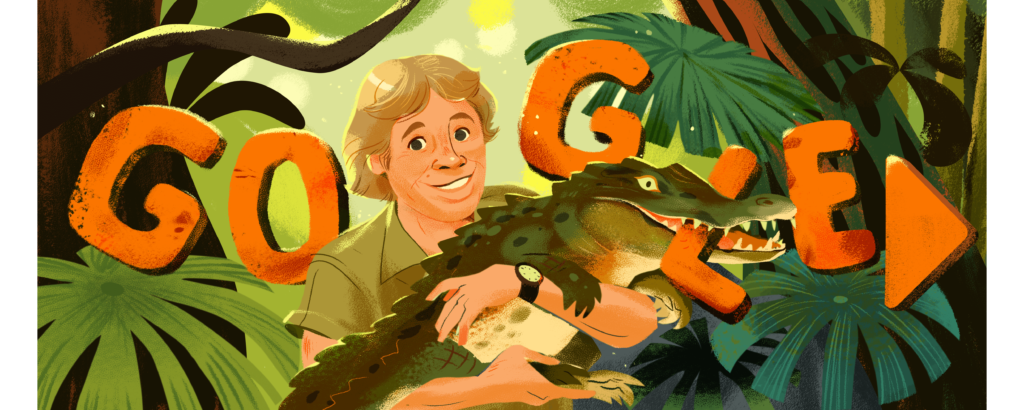 Crikey! Have you seen today's Google Doodle on the Google Homepage?
Today Google is celebrating the late Steve Irwin, Australia's original Croc Hunter on what would have been his 57th birthday.
The Google Doodle slideshow celebrates and explores the life and legacy of wildlife conservationist and television personality Steve Irwin, who inherited a love of large reptiles early on in life and shared it with the world through his work at the Australia Zoo and his popular TV series The Crocodile Hunter. 
The legacy of Steve Irwin also continues through his family's continued animal conservation work and with the celebration of Steve Irwin Day each November 15, an international celebration of wildlife, family, and fun including fundraising events to benefit the Australia Zoo's Wildlife Warriors program.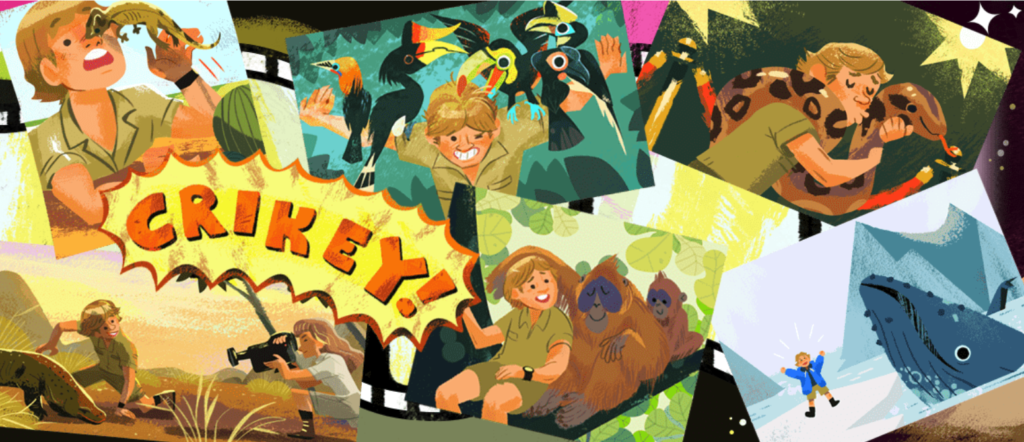 Along with today's Google Doodle, try saying "Hey Google, crikey" to your Google Assistant to discover more facts about Steve Irwin and his Croc Hunter adventures.