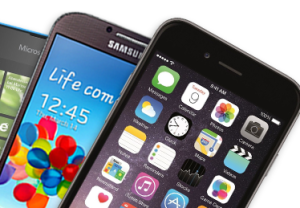 Thanks to the recent release of Apple's iPhone SE and the Galaxy S7 from Samsung it's a great time to go shopping for a pre-loved mobile phone.
eBay recently reported that Australians are stitting on an estimated $6.4 Billion in unused mobile handsets.   If you're sitting on an old mobile phone or two it could help put some cash back in your pocket but just how much could you sell it for?   eBay has come up with a tool to help – HERE.
The top five best-selling mobile handsets on eBay.com.au:
Apple iPhone 5 and 5S

Apple iPhone 6 and 6 Plus

Samsung Galaxy S6

Apple iPhone 4S

Samsung Galaxy S5
If you own one of these then you can expect a good return, and if you're looking to buy you should still get a great deal compared to the cost of a new handset.
Should I setll my Phone on eBay?
There are a few options around when it comes to selling.   You could try Gumtree.com.au which can be good for selling locally but it doesn't come with the same buyer and seller protection found on eBay (however you can sell at no cost).   Additionally recycling sites like cashaphone.com.au can offer a no-fuss, fast way to turn your old phone into cash, but don't expect to get the same amount as you may selling it yourself.