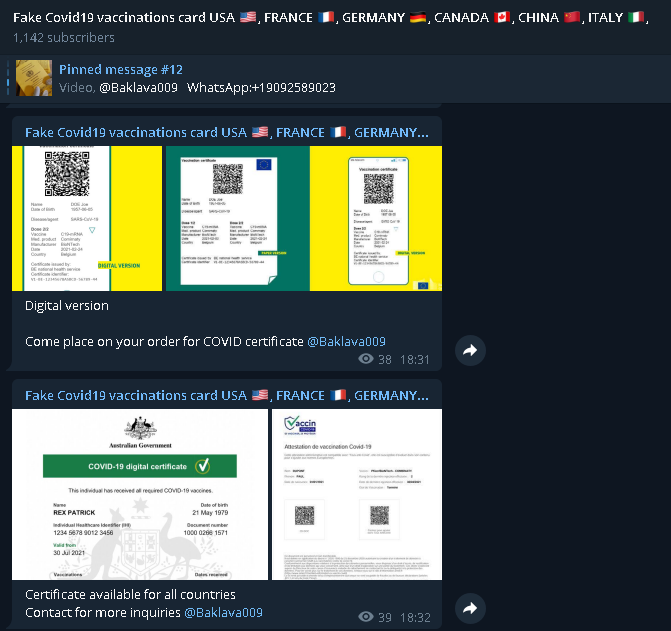 With Australia accelerating closer to the 80% fully vaccinated rate, cybercriminals are also looking to take advantage of this trend.
Check Point Research reported that in August 2021 fake vaccine passports were circulating on the Darknet and Telegram for approximately US$100-$120. In a matter of weeks the total number of sellers increased from 1000 to over 10,000.
I recently spoke with Ashwin Ram, Cyber Security Expert at Check Point Software Technologies about this trend and what people should know when it comes to these fake vaccination certificates. Listen below.