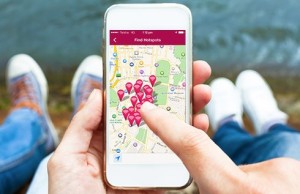 When you're out and about and looking for a Wi-Fi internet connection…Telstra may have the solution for you.
It's called Telstra Air….a network of Wi-Fi hotspots made up of a combination of upgraded phone box sites and shared customer broadband.   
At the moment Telstra is offering Telstra Air Wi-Fi free to all Telstra Mobile, home and broadband customers for a limited time.  Normally to get free access to the Tesltra air network you simply agree to share a portion of your home data allowance to be used as a public hotspot around your home or business.
Telstra assures us that it won't affect your home Internet speeds or security.  Get more info HERE.