It's just over a week to Christmas so if you're stuck for gift ideas, here are some tech suggestions.
Power up!
Avoid low battery FOMO with portable power in the form of a power bank to keep a smartphone charged up. You'll find these in all shapes in sizes anywhere you can buy mobile accessories, however it's important to know that they're not all the same. $79.95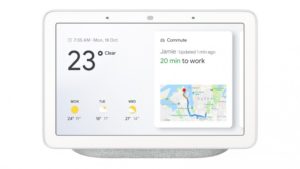 Get a Google Screen in your Kitchen
For around the $200 mark you can pick up Google's latest smart speaker…and this one has a screen!
The Google Home Hub has all the benefits of the Google assistant but now instead of it just speaking answers, it can show you what you want to know. The 7 inch screen automatically adjusts it's brightness for the room it's in and gives you quick access to your calendar, photos, YouTube, streaming music and smart home controls. $199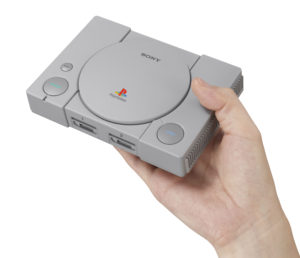 Sony Playstation Classic
This gift suggestion is perfect for the nostalgic 90's gamer.
24 years after the release of the original Playstation games console in Japan , Sony has released a miniature replica called the Playstation Classic.
The console is 80 percent smaller in volume that the original Playstation and doesn't use CD-ROMs but comes with 20 pre-loaded games like Ridge Racer Type 4 and Tekken 3.
The Playstation Classic is a great piece of video game history. $149.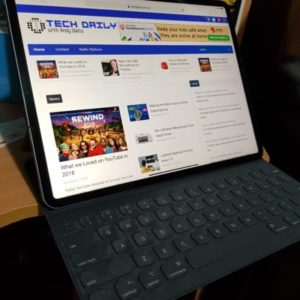 Apple's new iPad Pro
This gift suggestion may not be cheap…but it certainly won't disappoint.
The new iPad Pro from Apple is capable of fun, but it's no toy, outperforming most portable PC and offering up to a 90 percent performance boost compared to the previous model. Performance aside the new iPad Pro models are the thinnest ever with a new body design that delivers more screen in a smaller package. I'd suggest go and have a look at one. Prices start at around $1200 for the 11-inch…and just over 1500 for the 12.9 inch model (pictured left).