What great gadgets can you stash under the Chrstmas tree this year?  Well that's what I'll be looking at every day this week…starting with the most affordable.
For under $20 it's all about accessories.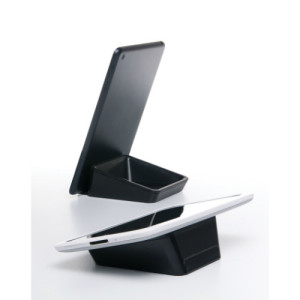 The Casa 'Nest' stand by Bluelounge will hold just about any tablet device on the market is a really useful gift…and even has storage space for small items like keys and paperclips.

If your gift recipient doesn't have a tablet device you'll find a similar stand for their phone that would be great on the bedside table.
You can find this particular stand at a few online retailers in Australia, however a quick search of ebay will also help you locate similar items.