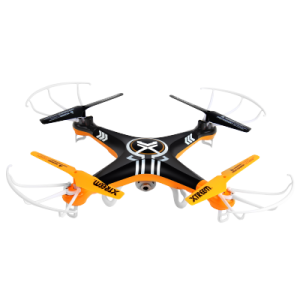 Technology company Swann is best known for their home security camera solutions but they recently added some fun to the product lineup.
The QuadForce Video drone is a lightweight, entry level drone that suited to flying indoors and out…with the ability to also capture HD video and still images.
One of the fun features of this low cost drone is it's ability to perform 360 degree flips with a single button push, though that trick is best performed when you've got plenty of space around you.   
You can see Swann's Quadforce Video drone in action below plus you can find the drone on sale at JB Hi-Fi stores for around $149 and various online retailers.