Online learning isn't anything new, but it's another one of those things that become 'the new normal'.
Now there are plenty of ways you can learn online, but LinkedIn has a great opportunity especially to help job seekers.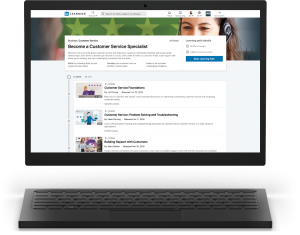 They've just opened up 10 LinkedIn learning paths that you can study at no cost…which are aligned specifically to 10 jobs that have been identified as having the greatest number of job openings over the past four years…that require skills that can be learned online.  Jobs rage from IT tech support to sales – see the list below.
While these are not government accredited courses, LinkedIn learning still has the tools to help you upskill.  All you need to do to get started is visit opportunity.linkedin.com to see current job opportunities and the different learning paths available