One Christmas gift that won't appear under the Christmas tree could be a welcome surprise for households and businesses across Australia.
…and that gift is Faster Broadband Internet access.

Research from Finder.com.au has revealed that the final rollout of the National Broadband Network for 2016 will see over 152 thousand new NBN connections completed between december 23 and 31.

This is great news for those struggling with with sluggish broadband, however it's worth noting that the digital dream of high speed broadband via the NBN is still years away for many.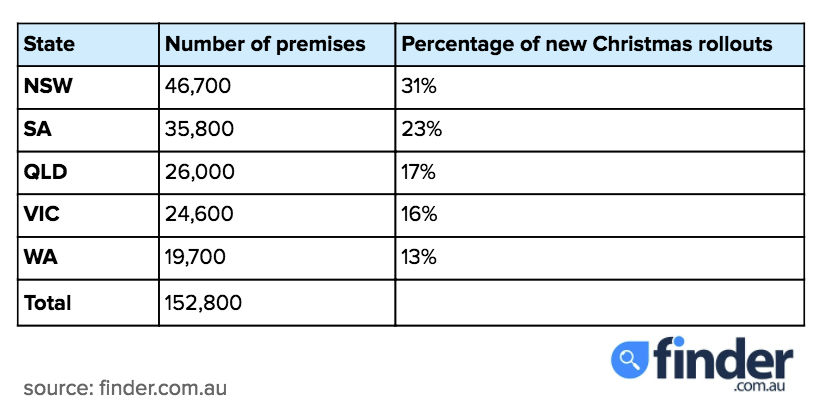 To find out when the NBN will be ready in your area visit https://www.finder.com.au/nbn-tracker/map