Facebook is about to flip the audio switch.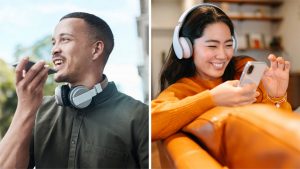 The social networking giant is preparing to roll out new features that lean into popular online trends that focus on audio.
This will include the ability to listen to podcasts while browsing Facebook with playback options like being able to listen even with your phone display turned off.
Plus currently on trial with select US users, Facebook's Live Audio Rooms feature that allows up to 50 speakers with an unlimited number of listeners.
….and also coming soon, the ability to upload short audio clips to Facebook, something that could only be done previously if the audio clip was hosted on another streaming service.
Get more details on about upcoming Facebook updates HERE.