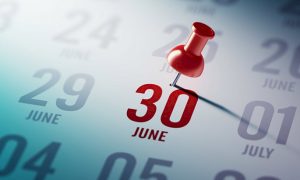 If you work from home or run your own business, the end of financial year is a great time to update or buy new technology.
For starters you'll find plenty of great end of financial year deals and then there's the added benefit of the government's instant asset write off scheme so you can claim an instant deduction.
If you don't need to update your computer, look at things like printers, external hard drives for storage or maybe even an office chair that's more ergonomic. 
Check with your accountant or the ATO website for more information on what you can claim.