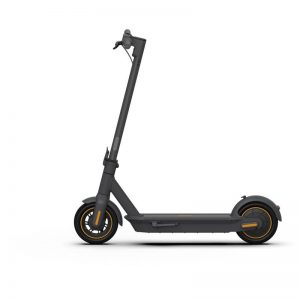 E-scooters can be a fun and convenient way to travel, but they can be dangerous or even illegal where you live.

If you check in at your local electronics retailer you're likely to find that they sell e-scooters (or electric scooters) priced from a few hundred to several  thousands of  dollars…but do your research before you buy.
Your first stop should be your local council and or road authority website where you'll find information on where e-scooters can be ridden legally and what restrictions are in place in terms of motor size, speed and safety gear.

The e-scooter laws between different states are quite different.  See the below information from mearth.com.au.
ELECTRIC SCOOTERS IN NEW SOUTH WALES 
Currently, in NSW, electric scooters are strictly forbidden to be used in public roads and footpaths, but it is allowed to be used in private properties. So, in terms of power output and speed, you can get up to whichever speed you would want to cruise on any private property, may it be within your private real estate homes or in private-owned country clubs.
ELECTRIC SCOOTERS IN VICTORIA
However, in VIC, electric scooters are legal as long as it is within a power output of 200W and a strictly limited speed of 10km/h. Melbourne is within the state of VIC, so it is compatible with using electric scooters in large scale cities to avoid traffic. The Victorian state government is also looking to update their law in regards to speed limits later this year.
ELECTRIC SCOOTERS IN QUEENSLAND
QLD has a more proper and optimised law in allowing electric scooters in their state.
Here's a detailed list of their law:
– Always wear a helmet.
– Children below 12 years old cannot ride e-scooters. Riders up to 16 years old must be accompanied by an adult.
– Electric scooter riders must make way for pedestrians.
– The speed limit is up to 25km/h, but in some areas, the speed limit is up to 10km/h.
So in QLD, you can get a speedy electric scooter that can run up to 25km/h compared to the states limited to 10km/h.
ELECTRIC SCOOTERS IN AUSTRALIAN CAPITAL TERRITORY 
ACT has only recently legalised e-scooters along with skateboards in 2019.
Below is the list of electric scooter laws in the state:
– 15km/h is the maximum speed on footpaths.
– You can go up to 25km/h in all other permitted locations.
– Users must wear a helmet.
– Strictly slow down up to 10km/h on a crossing.
– Riders must always give way to pedestrians.
Like in QLD, ACT has almost the same law. Electric scooters with a specification as fast as 25km/h from the state of QLD can also be ridden here.
ELECTRIC SCOOTERS IN SOUTH AUSTRALIA
SA has the strictest law out of all states. SA only allows electric scooters to be used within private property. Aside from private use, SA has also allowed riders to use the shared units owned by permitted operators in the City of Adelaide as a trial. During the trial, these are the requirements in riding electric scooters:
– Riders must be 18 years old and above.
– Helmets used must be approved and securely fitted.
– Riding on bike lanes and bus lanes are strictly prohibited.
– The speed limit is only 15km/h.
– Using a mobile phone while riding is not allowed.
– Electric scooters must not be brought on public transport.
ELECTRIC SCOOTERS IN NORTHERN TERRITORY
In the Northern Territory, electric scooters with more than 200W output power are considered a motor vehicle, so it must comply with the standard of motor vehicles. This is why electric scooters that can be used in NT must be limited to 200W of output power and at the speed limit of 10km/h. As for public use on roads and footpaths, electric scooters can be used in this state. NT will shortly be announcing a trial electric scooter law program soon.
ELECTRIC SCOOTERS IN WESTERN AUSTRALIA
Like in NT, Western Australia has the same power limit to a 200W output power and a 10km/h speed limit as stated in the Road Traffic Code 2000.
It also states that electric scooters cannot be ridden:
– On roads with a speed limit exceeding 50km/h.
– On roads with a dividing line or median strip.
– On one way roads with more than one marked lane.
– During night time or when it is dark.
– Without wearing a helmet.
So, electric scooters which have 200W output power and 10km/h of speed are allowed on public and private roads and footpaths.
ELECTRIC SCOOTERS IN TASMANIA
Electric scooters in TAS are treated the same as riders of foot-powered scooters, skateboards, and rollerblades. Electric scooters not exceeding a 200W output are permitted to be used on public paths and some roads. Any electric scooter which has a 200W output power is allowed to be used in the state of TAS.