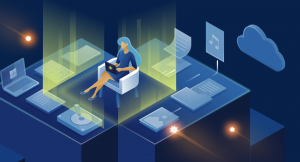 With the new work and school year well underway it's important to make sure you've got a data backup plan in place.

Whether you've bought new laptop or desktop devices or using existing ones, making sure you have a backup of the contents is essential.  Consider all the important files that can't be replaced if those devices are lost or stolen…things like photos, videos, personal documents or even schoolwork or workplace files.
I recommend using a solution like Acronis Cyber Protect Home Office that helps you make backups of multiple devices.
The cost will be around 100 US dollars a year to backup 5 devices. A small price to pay for piece of mind.