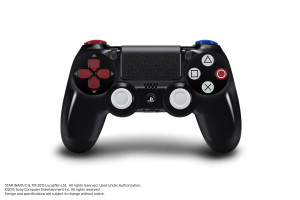 If you're the type of person who has already bought tickets to the new StarWars movie opening next month…and you own a Playstation 4 then here's something else you'll like.

From Thursday this week you'll find the new Darth Vader inspired DualShoke 4 controller for Playstation 4 in stores….on the same day the new Star Wars Battle front video game is released.   

The new controller will set you back just under $100…but if you dont' yet own a Playstation 4 you'll also find a new limited edition Star Wars console that includes the controller and new StarWars game for around $600.