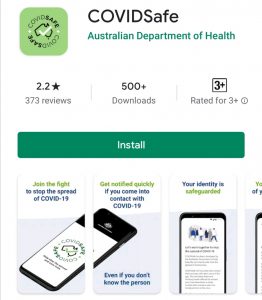 The Australian Government today launched its latest initiative to control the spreak of the COVID-19 viris with the CovidSafe App.
Along with the App for Apple and Androd mobile devices, the https://www.covidsafe.gov.au/ website has also been setup to fully explain to users how the app works, including what data it stores and collects.
Health minister Greg Hunt launched the app earlier today – you can view highlights of his speech on the 9News website.
Should you install the COVIDSafe App?
I will be and I encourge others to do so too, however I'd also highly recommend visiting the covidsafe.gov.au website so you can get a good understanding of how the app will function and benefit us all.
Listen to Health Minister Greg Hunt explaining the purpose of the App from today's media conference.