Smartphones have become to go-to for capturing great moments in our everyday lives…but when it comes to recording video, sometimes you can be let down by a poor sound recording.
Well here's a great solution…and it's easy to use.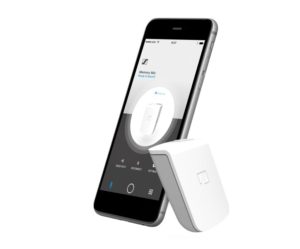 The new Sennheiser Memory Mic is a small wireless Microphone that can be placed on a person or closer to the sound you want to capture…it then pairs with your phone to record higher quality sound for your videos.

It's worth noting that you don't even need to stay within bluetooth range once the Memory Mic is set up so you can continue to record from any distance.
Get more info on the Sennheiser Memory Mic HERE.