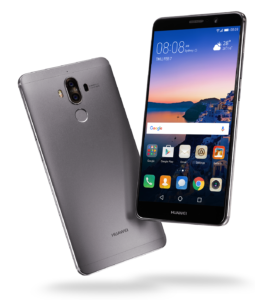 Of all the great features you'll find in the latest smartphones, a recent survey has revealed that for 42 percent of Australians Battery Life plays a big part in choosing which phone they'll buy.The survey by Huawei also revealed that the biggest complaint Australians had about their current phone was that the battery life was too short.
Clearly we have a love affair with smartphones as the survey found that the average Australian spends 2.5 hours per day on their phones…which adds up to 38 days a year!
The survey coincides with the launch of Huawei's latest Mate 9 smartphone which carries a massive 4000 mAh battery which in testing delivered 1.7 days of heavy usage on a single charge.
The Mate 9 also supports fast charging so even with just a 10 minute charge you'd power up the battery enough to watch two 90 minute movies…and a 20minute top up delivering enough power for a full day's usage according to Huawei's tests.
A Mate 9 from Huawei will set you back $999.