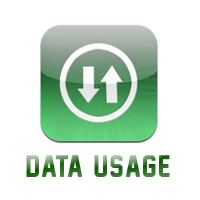 Aussies want more data!
That's the finding of new research from Amaysim that reveals that we're demanding more data from our mobile plans than ever…despite not really knowing how all that data is actually used.

Amaysim have also put a list together of the top things you could do if you had a mobile plan with 30GB of data…which includes.
Add 27,972 sneakers to you online shopping cart
Swipe right 384,000 times on Tinder
Cry over the Queer Eye's season four makeovers 2.5 times
Scroll through 368,640 photos on Instagram – that's about 29,491 metres and a whole lot of selfies!
Listen to Spotify's 'Songs to Sing in the Car' playlist a whopping 33 times on repeat
Watch 4,151 minutes of animals making friends on YouTube
Upload 7,680 glorious thirst-traps to Instagram
Listen to 512 hours of chilling true crime podcasts – 21 days well spent
Browse the net in incognito mode for 4,208 minutes
If you currently don't have 30GB of mobile data available on your mobile plan, the best tip is to make use of Wi-Fi internet connection where you can – though ensure you are connecting to a safe, trusted network.