Aussies spend around 17 years in a lifetime staring at their phones. 
That's one of the findings of a new report from reviews.org that revealed Aussies spend over 5 hours a day on average looking at their phones.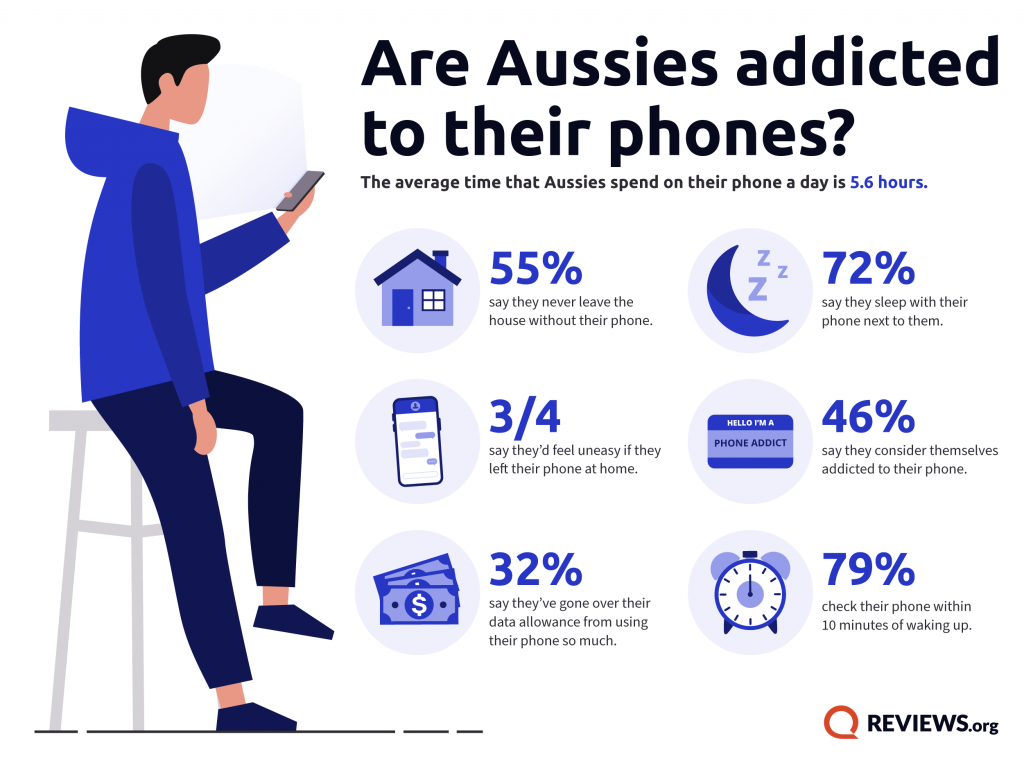 So could you say Australian's are addicted to their phones?
Well, the report found that 79 percent of us check our phones within 10minutes of waking up, 75 percent feel uneasy if they leave home without their phone…and 46 percent of Australians came right and said they were addicted to their phone.
If this is you perhaps it's time for a digital detox?

You can find more details from this report at reviews.org.