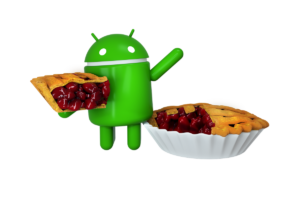 The latest version of the Android mobile operating system is coming soon to a smartphone near you.
Notable updates in Android 9 Pie include an optional change to navigation, with a new gesture system that removes the traditional 3 navigation buttons and replaces them with one that can be pressed or swiped in different directions.
Android 9 learns which apps are important to you and keeps other apps from using too power.  This AI can be seen working in a few other areas learning from now you use the device.
Get full details on when you can expect to get Android 9 Pie HERE.