Amazon has just re-launched its range of smart speakers featuring a completely new look.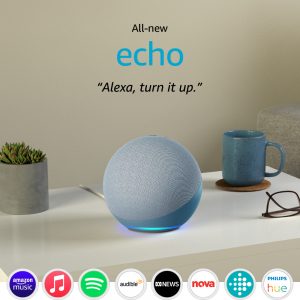 Starting late in October the new Echo and Echo Dot feature all-new spherical designs and improved audio…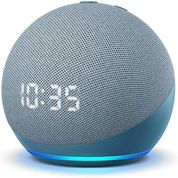 Plus arriving a few weeks later will be the Echo Dot Clock…which as the name suggests, features a digital clock interface.

If you'd prefer a smart screen, the new Echo Show 10 features a display that follows your movement with a built in camera that can also be used for security.  
You'll find more info on the new Amazon smart speaker line up HERE.