Amazon is getting ready to roll the robots into Australia.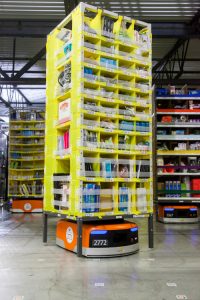 Last week the online retail giant announced that it will open its first Robotics fulfillment centre in the southern hemisphere…in Sydney…and it will be equipped with Robotics technology that will double the companies operational footprint in Australia.
Once up and running there will also be jobs for around 1500 humans to work along side the robots that will help speed up order processing time by reducing the time taken to stow or pick up items.
The new Amazon centre is due to open late next year.