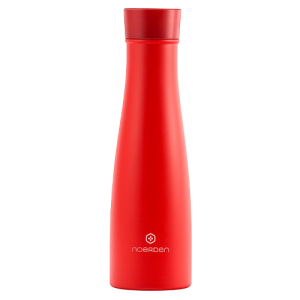 Are you drinking enough water?   It's probably not high on your daily priority list…which is where Norden's LIZ Smart Bottle can help out.Not only does this smart bottle give you gengle reminders to have a drink every two hours it's also self cleaning.
If you currently have a re-usable drink bottle then you know they can get pretty stinky, however the LIZ Smart Bottle has a built in UV light that kills viruses and bacteria…so no more stink.
The bottle is also insulated so you can keep the contents hot or cold for longer…and a tap on the lid will give you an indication of the temperature.
This battery powered smart water bottle will set your back around 120 dollars.
Get more info at https://noerden.com.au/