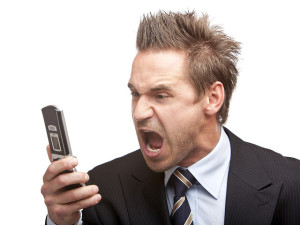 In 2014 research from Amaysim  revealed that many mobile users in Australia are still managing to go above and beyond their 'capped plans' ended up in 'Bill Shock' at the end of the month.   The research shows that this is mostly due to excess data usage, though some users still manage to talk or text their way to higher than expected mobile bill.
This begs the question, have we outgrown the current generation of mobile plans?  Is more eduction for users needed? Or are plans designed knowing that many users will end up paying more?   Today I spoke to Julian Ogrin, Managing Director of Amaysim about the report and what they are doing in this area. Listen below.
The research, released by low cost mobile service provider, amaysim, reveals that despite most mobile service providers doing a big job of talking up their new plans, a majority of users are in the dark when it comes to data use, and it's resulting in a new wave of data-driven bill shock.
The research also found that the average Aussie who exceeds their data allowance is doing so as often as once every three months, with one in four (25%) hit with charges of more than $20 on average. A further 23% are exceeding their data allowance by between $11 and $20.
Shockingly, total excess mobile usage charges Australia-wide add up to almost $400 million over the last 12 months alone.