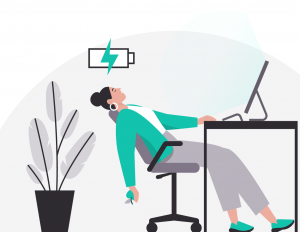 Getting sick of regular zoom meeting for work?  You're not alone!
A new survey from reviews.org found that 69% of Australian have felt the phenomenon known as "Zoom fatigue", and 30% say they've even cancelled a meeting because of feeling its effects.

Reviews.org has created a free tool that can easily be downloaded to measure time spent in weekly meetings along with tips to fight "Zoom fatigue".
Some of the tips include;
Turning off video and doing voice-only meetings
Hiding your camera view so you can't see yourself and
Evaluating whether meetings can be email conversations instead.
Get more info at https://www.reviews.org/au/internet/video-call-fatigue-tool/