If you'd like a set of earbud headphones  that you can keep in your ears all day…Sony has them…again.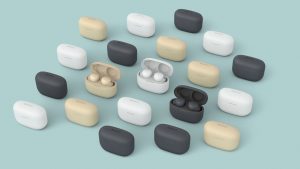 Sony has just released another model in the Linkbuds series, adding more great features but still within a light and compact design.

Sony says the new Linkbuds S are the world's smallest and lightest noise cancelling, high resolution, truly wireless headphones, but still feature the ambient sound concept that ensures the wearer can interact with the environment around them….and can switch between the two without touching the headphones or your phone.
The speak-to-chat feature on the Linkbuds S will also pause music you're listening to when you speak to someone and can be used with Google or Alexa assistant.