Portrait mode isn't just for people.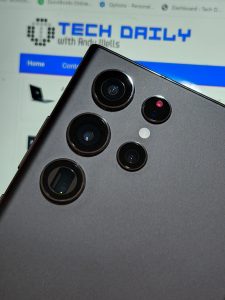 With Samsung's new Galaxy S22 Premium Smartphone line up it's clear that a great photo experience was one of the top priorities and that is well demonstrated in the
Galaxy S22 Ultra as I tested it out over the last few days.
The photo capabilities on the S22 Ultra is quite similar to the other S22 devices, however with the Ultra you do get a 10x optical zoom.  Note that an optical zoom is going to give you a much better image result than just using a digital zoom.
The 6.8inch 120Hz display is also noteworthy with curved edges technology that can intelligently adjust brightness (which is brilliant when you are outdoors in full sun).   Speaking of brightness, the S22 Ultra does boast a higher maximum brightness than the S22 and S22+ Galaxy devices.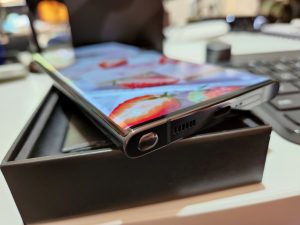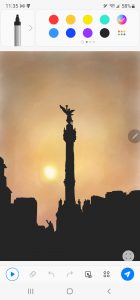 Now apart from the great 10x Zoom camera and large, bright, curved display, the other good reason for getting your hands on the S22 Ultra would be for the S-Pen functionality.
The S-Pen is a great tool for hand writing quick notes but also worthy of creating amazing artwork and there's a good handful of Apps already loaded onto the device to help you achieve any of those things.
Final thoughts.  A stylish premium device equipped to handle just about anything whether it's for work or just fun. The cameras, assisted by AI technology give amazing results.
Samsung's Galaxy S22 Ultra is priced from 1849 dollars.