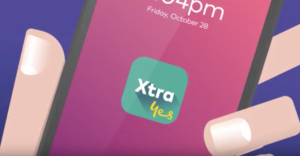 Would you view advertising content in return for more mobile data?
Blowing out your monthly mobile data allowance can be pain…and a costly one at that however Optus has come up with a solution for pre-paid customers to put at extra gigabyte in their hand.
Optus Xtra is a new App that gives pre-paid customers (on Android devices) the opportunity to 'earn' an extra gigabyle of mobile data every 28 days…and to get this 'boost' the user just needs to view some advertising.
This all takes place via the lock screen on the device where statis ads can be viewed, with the option of watching a video or visiting the advertisers website.   While it's a win for would be advertisers for some this could also be viewed as a good solution to keep the mobile data topped up.  
Here is the Optus promotional video for the Optus Xtra offering.
More info from Optus HERE