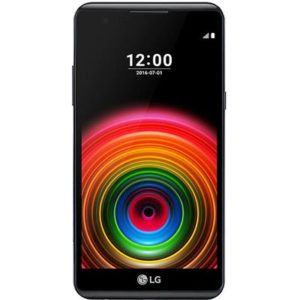 What's the one feature all Smartphones really, really need these days?
I'd suggest that a much longer battery life would be high up on the list and it's certainly a key feature of the latest budget price ($349) mobile from LG.
The aptly named LG X Power smartphone has a 5.3 inch display and is slightly thicker than an iPhone…but more importantly it's 4100 mAH battery is twice the capacity of many of the premium phones on the market.
Ok, so with a premium smartphones you get high end performance and features…but if you're just after a handset that does what it needs to….and lasts a lot longer at a good price, the LG X Power is worth a look.   You'll find it at JBHiFi stores.
Technical specificaitons
FORM FACTOR: Full Touch Screen
FREQUENCY: GSM, HSPA, LTE
OPERATING SYSTEM: Android™ 6.0.1 (Marshmallow)
PROCESSOR: 1.3 GHz Quad Core (MT6735)
BATTERY: 4,100 mAh Non-removable Battery
FAST CHARGING: Yes
CAMERA: 13 MP Rear-Facing camera / 5MP Front-Facing Selfie camera
Internal Memory: 16GB (Expandable memory via micro SD)
RAM: 2GB