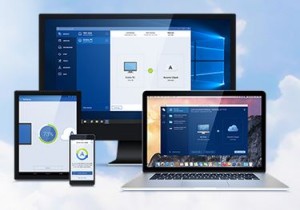 A key application for every device is a comprehensive, reliable and easy to use backup solution…for your PC, notebook AND your mobile devices.

One of the best solutions to do this I've found is Acronis True Image Cloud.

The main benefit in using this product is that you can create both a local backup AND an online backup, with unlimited cloud storage.  Using the Acronis solution for 3 computers and 10 mobile devices that would cost you the equivalent of just under $15 a month.   There's also a version available that can just be used for local backups (no cloud backup option).
You'll find more info on Acronis True Image Cloud at www.acronis.com.au