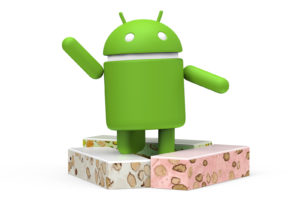 The latest version of the Android mobile operating system (Android 7.0 or "Nougat") has started rolling out to select handsets…and while it may be a while before it arrives on your smartphone here's what you can expect.
Firstly it makes it easy to deal with App notifications, so when something pops up or dings you can change the settings for that notification there and then.
Multi-tasking is also better with Android 7.0 and you'll be able to run two apps side by side on your screen.   
Get more info on Android 7.0 at https://www.android.com/versions/nougat-7-0/