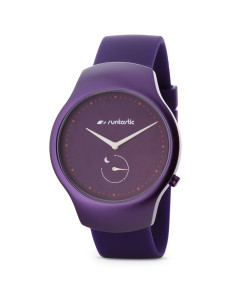 One of the biggest problems for many of the latest smart watches or fitness bands is that you need to charge them,  every few days in some cases.
There are however some wearable devices that you can just slip on and forget without the need for constant charging.   
A good example is the Runtastic Moment.  This fitness wearable combines the look of an analog fashion watch with health monitoring functions such as step count, activity, sleep cycles and calories burned…but runs on a standard battery.
Runtastic Moment wathces are priced from just over $200.  Get more info at runtastic.net.au.